Strategies and Tips to Successfully Scale
Your Business with the help of
Virtual Assistant / Outsource Professionals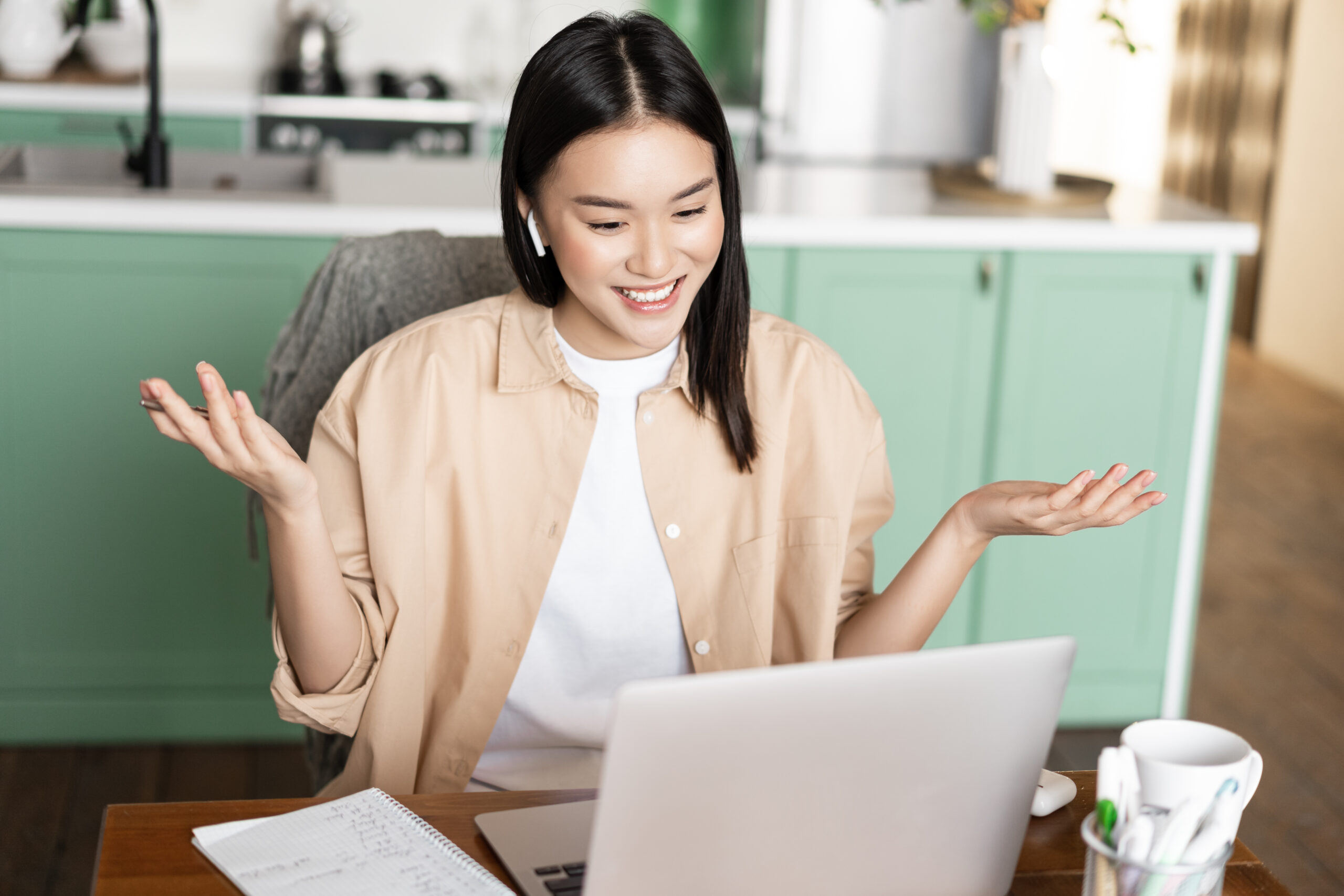 The first struggle of a start-up business- growth.

Most people started off their dream business as solopreneurs. Some have settled in once they hit a particular revenue goal. And there are some who worked tirelessly until they could afford to outsource and hire additional help.

That's when the hardships of growth come- there are only a few hours in a day, which means your impact is limited as a solopreneur. But hiring traditional employees-especially as full time employees, can be both difficult and costly.

That's when Virtual Assistants (VA's) or "Outsource Professional" comes in.

Unlike traditional employees, you can hire and find virtual assistants that can work as little as a few hours per week, and since you can hire them from all over the world, your cost can be significantly lower.

VA's act as a stepping stone to bridge the gap between where you are now as a start-up and hiring your next employee, they can be a core part of your long-term workforce. This is something that helped a lot of business owners when they were faced with lockdowns from COVID-19 pandemic.
Virtual Assistants / Outsource Professionals can help you take certain  tasks off your desk so you can focus on only the important ones. As the founder and Chief Executive Officer of your business, the only work you do should be limited to only the most strategic roles and scaling your business.

It will be hard to get caught up on day to day tasks. Your VA will give you the ability to focus on the work that only you or your key employees can perform, while they take care of everything else. When you've gained that focus, you perform better so your clients get better results, and your costs go down while productivity and profits go up, so you build a stronger agency. Everyone wins.
Proper utilization of employees and workforce is a good approach every company should consider. An ideal scenario, business owners should have their key employees handle things they're best at, and outsource everything else.

So for example, if you run a service-providing business, you can focus on strategic planning while your overseas VA's handle things like content creation, link building and building outreach.

Properly leveraging virtual assistants in this can bring a big difference between being trapped at a certain revenue range and even achieving massive growth.
How outsourcing paved Reef Coleman's success and can do the same with you.
First, he built his Outsourcing agency after learning the mistakes and observing ways to restructure business through the use of Virtual Assistants. His own business has VAs handle most of the day to day work, while he and key employees handle higher – level strategy. From there, he launched WeAssist and went to implement virtual assistants for a number of other businesses, so he understands how to best implement VAs and outsource professionals and avoid the most common problems and mistakes most business people make.

As someone who has seen his results first hand as well as hearing from many of his fellow entrepreneurs and business owners who use his services, it can be attested that he is someone to listen to on this topic.
Common mistakes when hiring virtual assistants / outsource professionals
Before getting to know how to properly utilize a virtual assistant, let's take a minute to discuss about some of the common mistakes and how to avoid them.
Expecting VAs to be able to do everything


Not because we're able to figure most things out, we often expect everyone else to be able to do the same. But it's unrealistic to expect that from your team- especially virtual assistants, since they don't have an ownership role in your business.





Same as you VA's with strength in certain areas tend to be weaker in other areas. For instance, a graphic designer who may be great at crafting an attention-grabbing poster, they probably aren't great at repetitive, detail-oriented tasks like data entry.





So instead of dumping a wide variety of tasks on a single full-time virtual assistant, it usually makes more sense to hire a few on a part-time basis and assign the tasks best suited to their skill set.
When putting the right people in the right jobs, we get better performance for our businesses.
Not properly evaluating VAs



Most employers have hired someone who exaggerated or even flat out lied about their qualifications. And best known, every single time you hire the wrong person, it is because you failed to properly assess them- a mistake you should no longer make.





In WeAssist, we go beyond resume and interview by testing the job skills of a candidate with real tasks to perform. Making sure that the virtual assistants / outsource professionals we provide to other business owners-are highly qualified.
Hiring the wrong people is just as important as hiring the right people.
The average company loses between 1%-2.5% of their total revenue in the time it takes to bring a new hire =, which is typically eight to twenty six weeks. Until then, you are essentially losing money on that VA.
Poor documented processes



Leave that mindset that following a process would kill creativity.





Reality is that it actually improves creativity by allowing the focus on the creative aspects of a project instead of the mundane details. It will enable us to create consistent and repeatable results.





But what's good about it, is that it will allow us to scale larger and more efficiently because our teams have a comprehensive structure to follow. When we work with a documented process, they will do it the way we want it done more often than we leave them to do different ways. Sacrificing quality of our works.





This will result in better results, happier clients, and increased profits. Who doesn't want that?





It's critical to write and document every possible step in a process. Providing all of the resources needed so that even an inexperienced VA can properly complete the task.





This requires far more detail than most business owners realize.

 
Failing to define success/KPIs
What gets measured gets improved.
This is true especially when it comes to the work your virtual assistant will perform for your business.

Most businesses go wrong when they don't define clear and objective Key Performance Indicators, or KPIs when working with VAs.

Figuring out exactly how to define success in a way that moves the needle for your clients, otherwise your VA's will be busy but ineffective.

With clear and objective KPIs in place, you and your VAs will communicate clearly. You will be able to refine your process, your VAs will get better at the tasks you assign them, and clients will get better results from your efforts.
How to get the most from Virtual Assistant / Outsource Professionals
There are so many potential mistakes you can make when hiring virtual assistants, and we've covered fewo of them. But take note that it doesn't mean it's like trying to dance through a minefield. Doing it right is more than guesswork. If we consistently follow a good process, we will maximize the results.
Identify your needs


Identify your needs at a high level. It is best to implement your core business. You might want to focus on the strategy, and outsource a lot of the underlying work.





Once you've identified the work you need done, you can then start breaking out the individual tasks needed to be accomplished.




Determine the scope of the project


Tasks like onboarding clients in your project management system, migrating contents, or significant tasks like design, development, and speed optimization.





Virtual assistants / Outsource Professional aren't limited to simple administrative types of simple administrative types of tasks. They can do almost any type of tasks you can imagine- as long as you've properly screened them first to ensure they have the appropriate skills.





Many think everything in their business is so specialized that they can do it. Quit this thinking. You can do anything, but not everything all at all.




Outsource a virtual assistant / outsource professional


Let WeAssist handle that for you. We'll source potential applicants and have a solid process to screen out applicants who are best fit to your needs and business.




Communicate throughout the project


Clear communication with your Virtual Assistant / Outsource Professional, from the start of a project, ensure that both parties stay on the same page throughout the project, and explain where performance and expectations aren't lining up.




Measure Performance


Measuring the performance of your virtual assistant is critical to building a strong business.




Making sure if your team is performing as they should be, will help manage expectations which means VAs will have greater job satisfaction, perform better, and stay longer.





Determining how to measure work completed by your VA's so that it can improve the operations of the business without pushing them to waste time in ways that achieve the KPIs.
Scaling your team


Once everything is set, it's time to step on the gas and scale your team.





At that specific point, you can begin adding new virtual assistants slightly ahead of schedule so they're up to speed on your process before you're faced with an increased workload from a new client. 

Throughout all these, it's smart to look at all of it from a holistic perspective trying to balance your clients, their competitors, your internal team, processes, tools and technology, your own competitors..

In other words, you're managing a lot of different moving parts, and that's exactly why you need a strong team to support you. WeAssist is here to take those extra baggage from you.

Outsource now with WeAssist!